The Fall 2018 academic semester officially begins on Monday, August 20. Review important academic and refund deadlines here. Visit your myUCCS Portal to...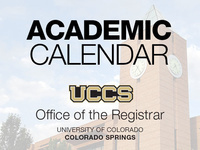 - Main Campus Full Semester Length Courses - Total tuition and fees due Thursday, September 6: The date by which students may receive tuition refunds if...
Hitch is back for his sixth year in a row! The date doctor David Coleman, the inspiration for the movie Hitch (starring Will Smith), is coming to UCCS for...
What better way is there to end your first week of school than with a Glow Dance? Show up wearing white, or neon colors! There will be a live DJ, a Paint...
Session A classes meet from June August 20 through October 16. Census Date and the refund deadline to drop courses without penalty is August 28. Visit the...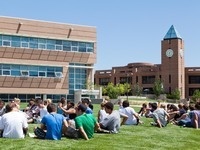 This year, Student Life is bringing headliner, Knox Hamilton and special guest Pandas & People to our very own west lawn for our fall concert. Come on by to...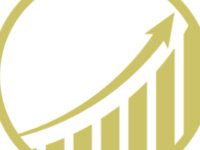 Module: Game Changer - A one day transformational leadership experience. UCCSlead leadership training includes 8 hours of content. Students must be...
What better way is there to spend your labor day weekend than river rafting through Browne Canyon, and soaking in the Mount Princeton Hot Springs? Join...
September is Bike Month Challenge at UCCS! Join us on September 12th to kickoff the month of biking with community and campus vendors, games, prizes, food...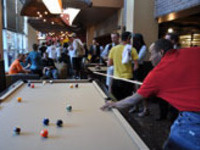 Enjoy a night full of singing, piano playing, and entertainment as Dueling Pianos comes to Clyde's! This audience interactive piano experience is making a...