Gateway Program Seminar will begin with START-UP DAYS on Thursday and Friday, August 17th and 18th before your other classes start. All Gateway Program...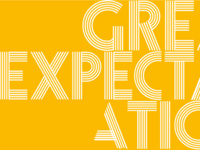 This biannual exhibition surveys emerging artists working along the Colorado Front Range corridor. Artists working in Colorado in 2017 are diverse and this...
Apply Now Class Registration Help
All international students are highly encouraged to join. Freshmen who are in GPS classes should consider joining GEO Open House to collect all presentation...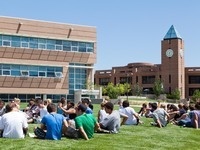 We will be serving snow cones out of the Kona Ice Truck by the West Lawn. Come get a free cone and get to know us!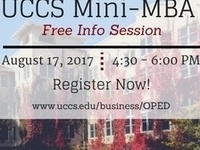 The UCCS College of Business is proud to offer the UCCS Mini-MBA, starting September 2017. This professional development program is a 13-week opportunity...
Now is the time to show your school pride and march down to Alpine Field at 5:45 with fellow mountain lions down to the Mountain Lion Stadium for the some...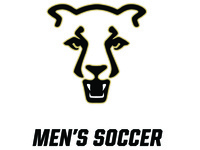 UCCS Men's Soccer hosts Division I member Central Arkansas for a preseason exhibition matchup