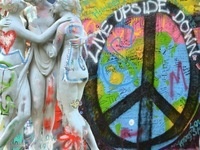 In collaboration with THEATREWORKS's production of Lysistrata, this is a film, poetry, sculpture, dance, photography, and performance celebration by UCCS...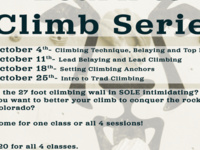 Does the 27 ft climbing wall in the SOLE center scare you? Or do you just want to better your climbing skills to conquer the Colorado rocks? Come for one...
Every day in Colorado Springs, 35 domestic violence calls are made to police. In honor of Domestic Violence Awareness Month, the women of S.H.E. are...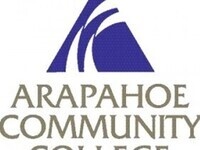 Come talk a transfer representative at the Littleton campus of ACC. Ask questions about transferring, get info about the application process, or ask...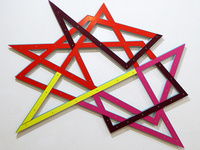 Linda Fleming is an artist whose work makes physical such impermanent elements as wind, air, light and shadow. This major solo exhibition will feature works...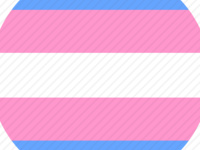 Safe Zone is designed to educate UCCS students, faculty, and staff about lesbian, gay, bisexual, transgender, and queer communities. Learning outcomes...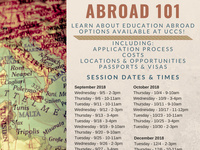 Abroad 101 sessions are the starting point in the abroad process. Students interested in going abroad are encouraged to attend a session before setting up an...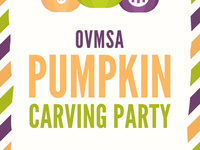 Head to the Student Veteran Center to carve a pumpkin for Halloween! All pumpkins and carving materials will be provided. You can enter for your chance to...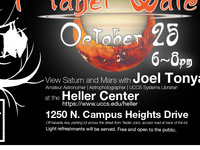 Come visit the Heller Center for Arts & Humanities on October 25th 6pm - 8pm to see Mars and Saturn with Joel Tonyan! Free and open to the public. Light...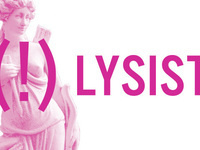 This special staged reading will connect THEATREWORKS, UCCS, and our community with an eclectic mix of art, theatre, dance, politics, and ritual. Lysistrata...