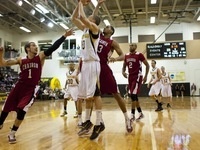 RSVP to reserve your spot with the Global Engagement Office to watch UCCS Men's Basketball vs. Colorado School of Mines at the Gallogly Events Center on...
Join us for the 4th Annual Reaching for the Peak of Practice: Evidence-Based Practice and Research Conference, presented in partnership with University of...
Please join us for a meeting of the Math Club, everybody is welcome! We will be playing Nim, holding an emergency election for Treasurer, talking about...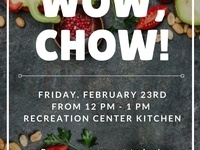 A free cooking class for student veterans!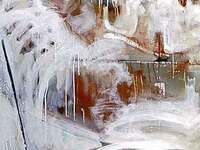 Floyd D. Tunson declares in his artist statement: "I have become a Janus." Depicted with two faces - one looking to the future and one to the past - Janus...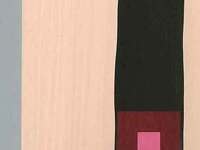 Two Colorado-based artists exploring Minimalism across media, including solo works and a collaboration. Jonathan Dankenbring works in series that employ a...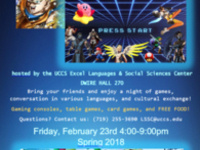 FREE FOOD & FUN Join the Excel Languages and Social Sciences Center for Game Night. We will host video games, board games, card games, and opportunities to...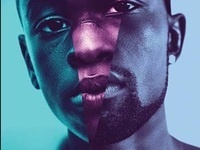 Please join us for an evening of film and lively discussion with moderator Dean Martin Garnar of the Kraemer Family Library. Joint program with M.O.S.A.I.C....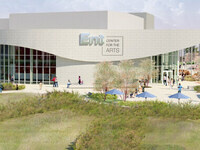 Directed by Max Shulman. It is 1780 in an Australian penal colony. A group of British convicts decide to put on a play. Funny and poignant, this play argues...