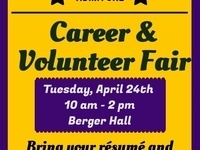 Come meet employers looking to hire students for jobs, internships and volunteer opportunities in all areas. Come to the Career Fair "Dressed for Success"...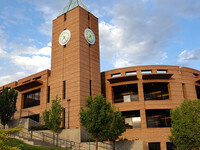 Over the last 50 years, our media has shifted from major networks and newspapers to specialized sources with specific audiences. In other words, we can...
Have you ever wanted to participate in the show Cash Cab? Did you ever sit there and think "I would do better than them"? Well this is your chance to put...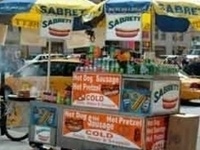 For many, the iconic hot dog cart conjures up images of big cities and busy street corners. UCCS is bringing that icon to the University Center! It will be...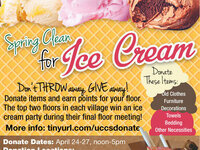 Don't want that jacket? Spring Clean! Don't need those shoes? Spring Clean! Don't have room to haul that wall mirror? Spring Clean! Spring Clean for Ice...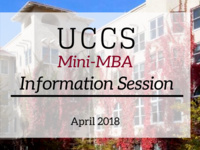 To learn more about the UCCS Mini-MBA, the UCCS College of Business, Office of Professional & Executive Development (OPED) invites you to attend a Mini-MBA...
Come support UCCS Panhellenic at Chipotle on April 24th!