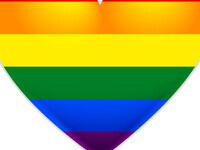 This training will provide Faculty and Staff with tools and information on supporting LGBTQ students in and out of the classroom. This session is designed...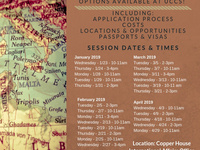 Abroad 101 sessions are the starting point in the abroad process. Students interested in going abroad are encouraged to attend a session before setting up an...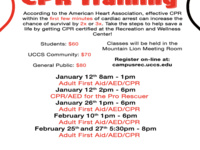 According to the American Heart Association, effective CPR within the first few minutes of cardiac arrest can increase the chance of survival by 2 to 3...
Come out to the Recreation and Wellness Center and check out our new 27 foot Rock Climbing wall!