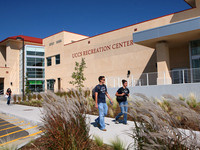 Come join us for Disability Awareness Day at the Rec Center!
Students, this is the place to vote on initiatives, candidates, and the Student Choice Educator of the Year! Stop by any one of our voting stations March...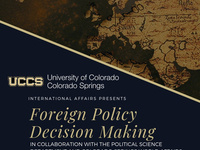 Join us in learning about foreign policy decision making in the political arena. We will have guests from many nations worldwide including Australia, China,...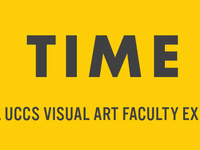 On view through May 12. The biannual UCCS Visual Art faculty exhibition celebrates and investigates the work of contemporary artists serving as educators at...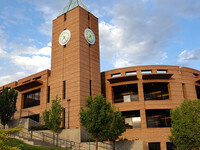 Are you interested in presenting data in a clear, concise, and eye-catching way? Do you need to create data visualizations for your CSURF poster or other...
Join APISU (Asian Pacific Islander Student Union) at this multicultural event that celebrates different variances of culture through performances by...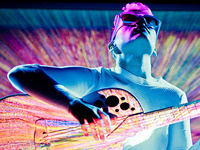 Composer and guitarist Kaki King is a true iconoclast. Her latest work, The Neck is a Bridge to the Body, is Kaki at her visionary best: redefining the role...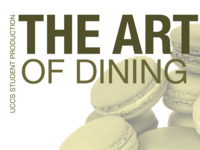 by Tina Howe, directed by Kevin Landis The most fun you will have at a restaurant all year! Howe's romp through the trials and tribulations of an upstart...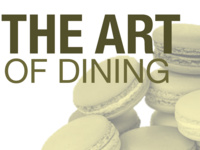 By Tina Howe, Directed by Kevin Landis A farce in the kitchen is the student show on the Dusty Loo. Doors Open 7:30, Show Starts 8:00