Course search opens on Wenesday, March 6 Shopping Carts Available: Monday, April 1 Enrollment Date/Time Viewable: Monday, April 1 Registration Begins...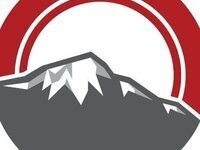 UCCS Rep will be at PPCC advising office in order to assist students looking to transfer. Get help with transfer credits, degree plans, admissions steps,...
Did you know that Human Subjects Research regulations changed in January 2019? Come join us to learn about the new rules, new applicaiton documents, and...
Join us for a salary negotiation event to gain the skills and confidence to successfully negotiate your salary and benefits packages in preparation for your...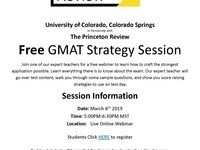 Join us for a free GMAT Strategy Session webinar to see practice questions and learn strategies to raise your score!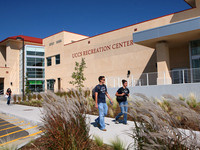 Come hike the Manitou Incline with SOLE! Transportation is $5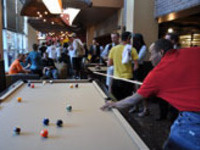 Test your knowledge by joining us for Trivia Night! It's a night full of fun and prizes. Hosted by Student Life. Trivia topics are decided by the students...
Come out to the Recreation and Wellness Center and check out our new 27 foot Rock Climbing wall!